"HELSC" Badminton Championship
Finally, 2018 has arrived! ShanghaiPRIDE and HELSC will co-host the first Badminton Women's Doubles Championship with the theme "Health and Vitality". We aim at promoting a healthy interaction among our lesbian members of the community through sports in order to nurture a positive outlook of the community.
Registered players will receive a mini bottle of honey imported from Belgium valued at RMB38 and a bracelet from ShanghaiPRIDE on the day of the event. They will also be given priority of registration in the next game.
There are great prizes for the Champion, 1st-runner up, and 2nd-runner up. In the meantime, we welcome everyone to participate as audience. Come to rally for your favourite players or just enjoy watching the game!
How to apply
Date: Sunday 28-Jan-2018
Time: Check-in at 9:00am. Tournament starts at 9:30am.
Venue: 6/F, Shanghai Everbright Convention & Exhibition Center
Eligibility: Non-professional female badminton players supporting diversity
Registration Fee: RMB10 per pax (RMB20 per doubles team)
Apply Through: https://yoopay.cn/event/28456224#
Please submit the names and contact information of your team.
Contact (WeChat): Li Yue – 13127517706, Pai: 13816608026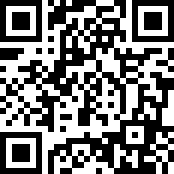 Rules
Group Stage: Teams will be divided into 4 Groups: A, B, C, and D. There will be 4 teams per group.
A match consists of 1 game of 21 points. Single-elimination. 2 winners from each group become the Final 8 proceeding to the Elimination Stage.
Elimination Stage: A match consists of 3 games of 21 points each game. A team winning 2 games progresses. Cross-bracket elimination. The Final 4 compete for Champion.
Teams will be grouped by the organizers according to the order of registration.
Notes
1. HELSC and ShanghaiPRIDE are non-profit organization and non-profit festival respectively. All income from registration fee will be used to support the venue of the game. Umpires, staff, shuttlecocks, and prizes are either provided by the organizers or sponsors.
2. During the event, the organizers will not be liable for any injuries or lost or damage of personal property.
3. Registration will be closed when all quotas are filled up. The organizers will shortlist designated number of teams for backup to fill any vacancies given up by teams before the tournament (registration fee will be refunded to those teams not included in the tournament).
4. Transportation: 6/F, Shanghai Everbright Convention & Exhibition Center, 88 Caobao Road. Exit 1 of Caobao Station of Metro Line 1/12. Paid parking space is also available.
---
Our Community | Our Identity | Our Pride