Women Up! x CADVN Series I
Date: Fri 24-Nov-2017
Time: 19:00 – 22:00
Venue: MIXPACE Carlowitz – 5F, 168 Jiujiang Rd (near Middle Jiangxi Rd), Huangpu District
Entry: Free – http://t.cn/RWKr9lU
Women Up! is a resource-sharing and networking platform for women since 2015.  China Anti-Domestic Violence Network was founded in 2017 to centralize resources and organizers in our movement against violence towards women and gender minorities. The event series aims to increase social awareness against violence through both forums and workshops.
Sponsored by the Shanghai Consulate-General of Canada, this will be the first of the event series, hoping to inform and create dialogue regarding violence against women, queer women and trans people. We will showcase 3 prominent leaders in the community who are already conducting work or projects related to domestic violence.  Come and be inspired by their stories. Special thanks to all our partners and speakers for their support regarding such an important dialogue!

SPEAKERS
Xiong Jing
Xiong Jing, Executive Director of Feminist Voices, co-founder of Xitao Women's Leadership organization. She has been a leader of young feminist movement in China since 2011, and specialized in social media, online mobilization and gender awareness training. She has a master degree in Gender Studies from the Chinese University of Hong Kong.
Ausma
Ausma is one of the founders of Diversity and QHumanity. They are a social activist who has studied and worked in China, the USA, Europe and South America. Ausma is passionate about the topics of intersectional feminism, social justice and trans equality. Ausma hold a BA in Contemporary Chinese Studies and a graduate certificate in LGBT Health Policy and Practice from George Washington University.
Li Silin (Linlin)
Li Silin is one of the founders for transgender crisis support and consultancy. She runs and manages a transgender shelter. She is a transgender woman, as well as a perfumer and antique dealer.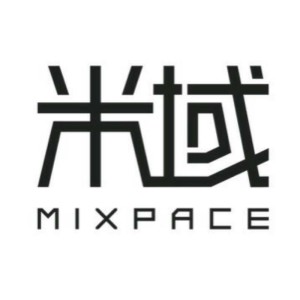 MIXPACE doesn't just create ideal workspaces for getting work done, it is also a platform for freelancers, mobile workers, startups, independent professionals and small business to collaborate with different minds.