Event Recap: ShPFF II Sharing Love & Courage
The second ShanghaiPRIDE Film Festival film marathon was held at The British Centre on 18-June with 11 hours of film screenings, including films from China, UK, The Netherlands, Denmark, Canada, India and more. More than 20 queer films were screened and were well-received by the audience.

In his speech, Consul of the British Consulate General in Shanghai, Mr. James Rapley, said that the consulate is proud to be able to support ShPFF and thanked the audience for standing up for love and inclusion. The first session started with five selected short films from FiveFilms4Freedom, including "Crush", "Heavy Weight", "Jamie", "Still Burning" and "Where We Are Now". Audience were mesmerized by the emotions and quality of the films. This is the first time that ShPFF collaborated with the British Film Institute (BFI) through recommendations from the British Council in Shanghai.

Next, ShPFF did a special screening with the world premiere of "Stilettos for Shanghai". In 2014, The Sisters of Perpetual Indulgence came from San Francisco to ShanghaiPRIDE. The documentary recorded their encounters on the streets of Shanghai and shared current LGBT issues across the globe. Director of the film, Monet Allard-Wilcox, was present and did a short discussion with the audience. Allard-Wilcox shared that the The Sisters are still excited about their experience in Shanghai three years ago and they hope to continue to bridge communities.

Five short films from The Netherlands opened the second session of ShPFF Day 2. The Consul General of The Kingdom of Netherlands, Madam Anneke Adema, said that all five films emphasized on love and freedom, which are core values of diversity in The Netherlands. The five films include Roze Filmdagen Amsterdam LGBTQ Film Festival's Iris Prize nomination "TommyTeen18", "Lukas by the Sea", "Scar Tissue", "Jordy in Transitland", and "My Piece of Happiness". The director of the "My Piece of Happiness", Mr. Coen Haver, joined the audience for a discussion as he shared his inspiration from a true story.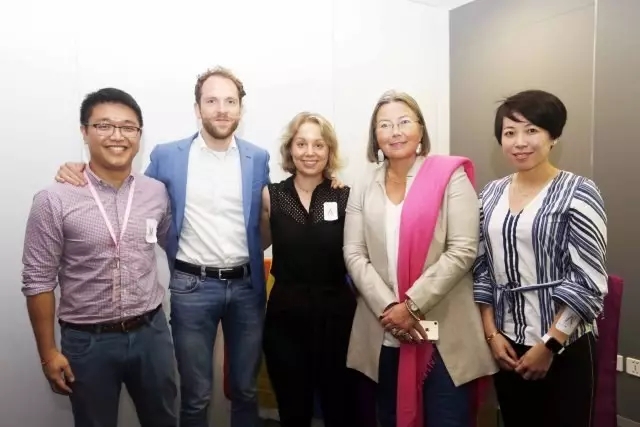 "Taxi Stories" had its Asia premiere at ShPFF. The film narrates 3 independent experiences in Beijing, Hong Kong and Jakarta, while connected through emotions and social relations. Doris Yeung, director of the film, shared that she wanted to explore the strange relationships between taxi drivers and passengers. The audience also shared their interesting encounters in taxis rides.

The following screening session included three Danish short films and 5 short films from the Asia-Pacific Queer Film Festival Alliance (APQFFA). Danish films "An Afternoon" and "An Evening" gave the audience a fresh breath, while India's "Sisak" embedded strong emotions despite being a silent film. Other films include Danish short "Raniya", Indian short "Any Other Day", Australia's "The Dam", and South Korea's "Momo" and "Last Bloomer". The director and main actors of "Sisak" sent their greetings to ShPFF audiences via video, and elaborated more about India's LGBT community. Consul of The Royal Danish Consulate General in Shanghai, Madam Meeja Neergaard added that Denmark is the pioneer in removing transsexuality from the list of mental disorders earlier this year.

At the closing session of ShPFF, director Geng Xin presented her short film "A Girl Covered" which was nominated for Best Screenplay of the ShPFF Chinese Short Films Competition. She also shared the findings about conversion therapy and its negative impact. The Consul of the Consulate General of Canada in Shanghai, Mr. Lee Kane, was proud that "Almost Adults" was selected as the closing film of ShPFF 2017, and he hopes the film gives the audience more strength.

ShPFF Co-curator, Raymond announced a special screening on 20-June, based on overwhelming responses. ShPFF drew the curtain with cheers from the audience.

ShanghaiPRIDE Film Festival was launched as part of ShanghaiPRIDE, continuing to support new Chinese filmmakers and bringing the cutting edge of international LGBTQ cinema to Shanghai, advocating for diversity and inclusion through films. The 9th ShPFF screened close to 40 films in 22 hours within 2 days, a debut of LGBTQ film marathon. Special thanks to all volunteers and audience for making ShPFF 2017 a success!

Last but not least, ShPFF would like to thank Goethe Institut China, British Consulate General in Shanghai, British Council Shanghai, Consulate General of Canada in Shanghai, Consulate General of United States in Shanghai, Consulate General of The Kingdom of Netherlands in Shanghai, The Royal Danish Consulate General in Shanghai, Consulate General of Sweden in Shanghai, Consulate General of Peru in Shanghai, Brander Urstoff, EQ, Pure & Whole, SweetTeeth, Il Vino Wine, Gravity Subtitles, LesSubs, Art Co, CNCreate, Chance Media, Love Queer Cinema Week, Chinese Independent Queer Films, Hong Kong Lesbian & Gay Film Festival, Taiwan International Queer Film Festival, Sydney Mardi Gras Film Festival, APQFFA, Blued and Rela for their support.

---