Women Up! kNOw Violence (RSVP only)
It is estimated that 35% of women worldwide have experienced either physical and/or sexual intimate partner violence or sexual violence by a non-partner at some point in their lives. However, some national studies show that up to 70% of women have experienced physical and/or sexual violence from an intimate partner in their lifetime.
——UN Women & World Health Organization
No matter the violence be emotional, physical or sexual, no human being deserves to be violated. Violence creates a cycle of abuse because it is rooted in a desire to (re)gain control, most often by people you know. What perpetuates that cycle is silence, so let's stand together and have a dialogue with professionals and peers.
Come and be inspired by what these community leaders have accomplished and people they have helped in conjunction with International Women's Day.
Tingting WEI
Studied sociology and anthropology in Wuhan University
She started to get involved with feminist and LGBT movement since 2007 when she organized the famous show "The Vagina Monologues" in Wuhan. She is the founder of Guangzhou Gender and Sexuality Education Center. She was co-listed as the "10 of the Most Inspiring Feminists of 2015" by MS Magazine in the US.
She is also a writer, documentary producer and director. The film "We Are Here" she produced was screened in many countries.
Yue LI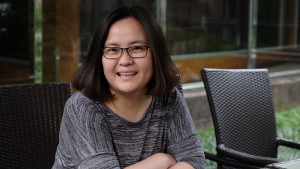 She is an officer in Anti-domestic violence program in NGO Common Language, and
the coordinator in Rainbow Anti-Gender-Based Violence Service Center for LGBTI People.
Rainbow Anti-GBV Service Center is founded with the support of Common Language. Since 2007, the organization has devoted attention to domestic violence among gender and sexual minorities, conducting a number of research regarding the issue. In order to make professional support and service available to LGBTI individuals who suffer from either family-of-origin violence or intimate partner violence, the Rainbow Anti-GBV Service Center, after nearly one year's preparation, was established on June 25th, 2016.
Xiaoyu SONG
Interpreter, Feminist
She is a full time interpreter and feminist with a passion for gender equality and women's rights. She helps with the localisation of PhoenixRisen's website and integrating local resources, as well as raising awareness on sex education and sexual assault.
Maureen O'Connell
Retired Cop, California, USA
She became a Foreign Service Officer after retiring as a police lieutenant in California. During three decades in law enforcement, she spent seven years in investigation assignments, including a year specializing in Domestic Violence at the Alameda County District Attorney's Office in Oakland, California.
Women Up!
KNOw Violence
Thu 9-Mar-2017 19:00
3F, No.77 Jiangning Road
Jingan District
This event will be conducted in Chinese and English